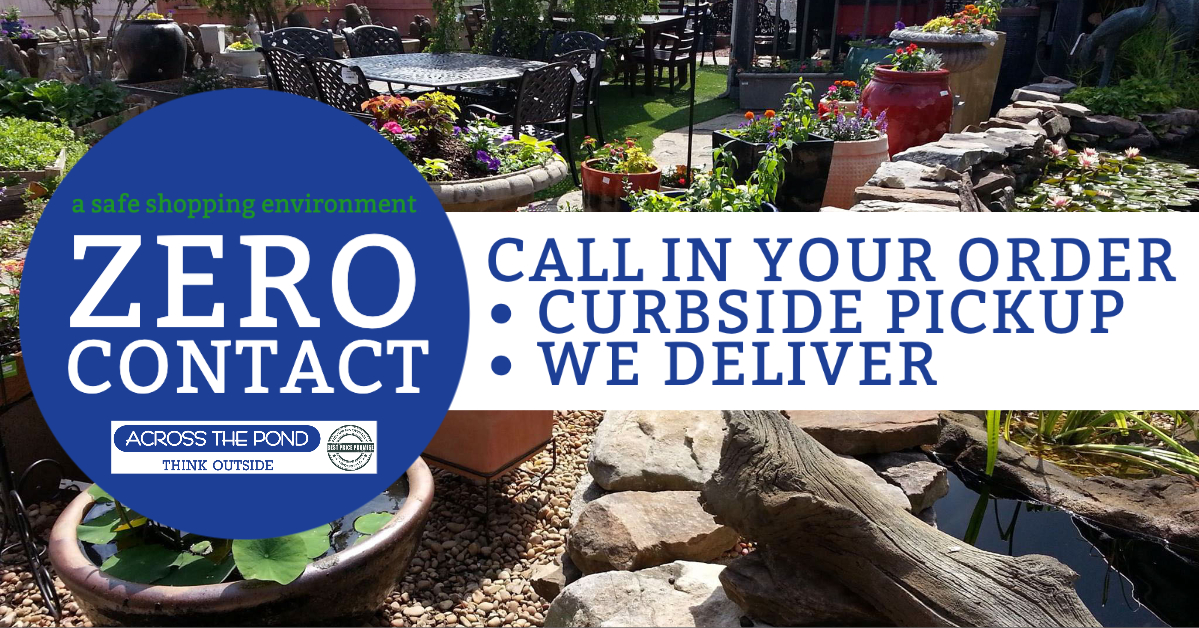 Welcome to Across the Pond
At Across The Pond, we're all about Outdoor Living. We carry a fantastic selection of grills, statuary, pottery, fountains, birding supplies, outdoor fireplaces, kitchens, landscape lighting, pavers, rocks, bulk landscape materials, garden gifts, and much more! We offer one of the largest and most diverse selections of nature supplies, ponds and fish in the Southeast.
Want to create a whole new outdoor living area? We can help you do it!  Not only can we help with ideas and designs, we have all the supplies you need, plus we work with a select group of ATP Approved Contractors who can create the space you've dreamed of. Our goal is to offer a myriad of interesting products that relate to outdoor living and nature, supported by a knowledgeable and friendly staff. It is our stated mission to make it as easy as possible for you to...
Think Outside!