Spending time in your outdoor space can provide healing and rejuvenating benefits! Ecotherapy, also known as nature therapy, is the practice of being in nature to boost growth and healing, especially for mental health. (Source: WebMD)
In a world where so many of us are planted in front of a screen— whether on our phones or in front of our laptops—it's important to have a space outside that you can recharge and ground yourself.
Spending time in your outdoor space has proven to:
Lower heart rate and blood pressure
Reduce anxiety and depression
Reduce stress
Improve sleep
Improve immune function
(Source: TripOutside.com)
How can we create a space that makes us want to get outside and enjoy the fresh air and all the amazing health benefits? We're often asked "what's the perfect outdoor kitchen" or "what's the ideal patio design we could create?" The fact is, we can't answer that for you. There's no such thing as the perfect outdoor space that works for every single family because all households have different needs, visions, and budgets. It's all about creating an outdoor space that fits exactly what works best for your space and your family, your lifestyle, and what you enjoy! There is no one size fits all for everyone.
So how do you create an outdoor space that feels like your own personal sanctuary?
We encourage you to ask yourself, "how do I plan on using this space?"
Do you like to entertain?
Maybe that means you need a focal point element like a fire pit or outdoor fireplace that acts as a gathering space for conversation and has a great layout for hosting. Maybe you'll need a large patio table and chairs to enjoy outdoor meals at?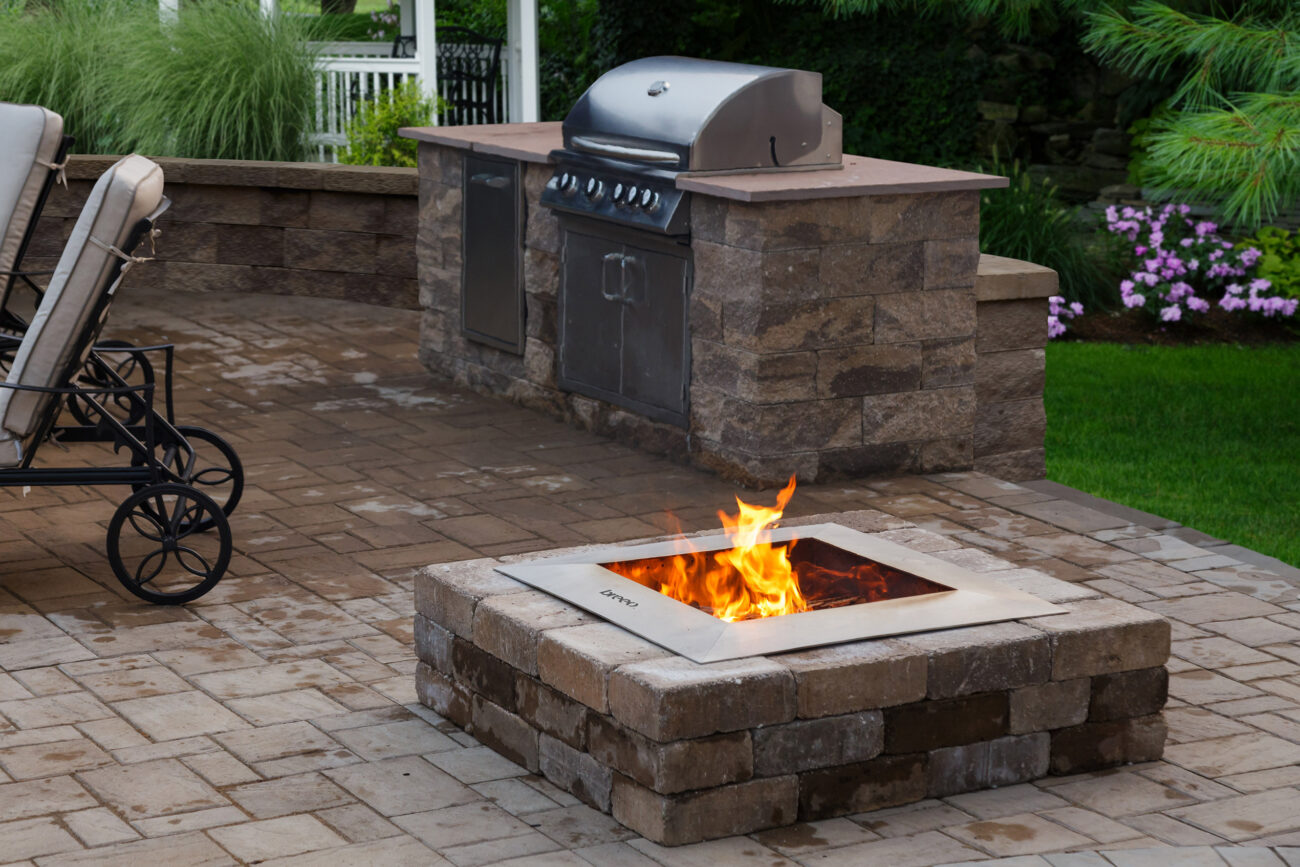 Do you love to cook for a crowd or explore different grilling techniques during football season?
That might mean you need an outdoor kitchen with a pizza oven, smoker, a grill and plenty of counter space for prepping all of your ingredients. Maybe it could include the perfect spot to hang a flat screen for future game days?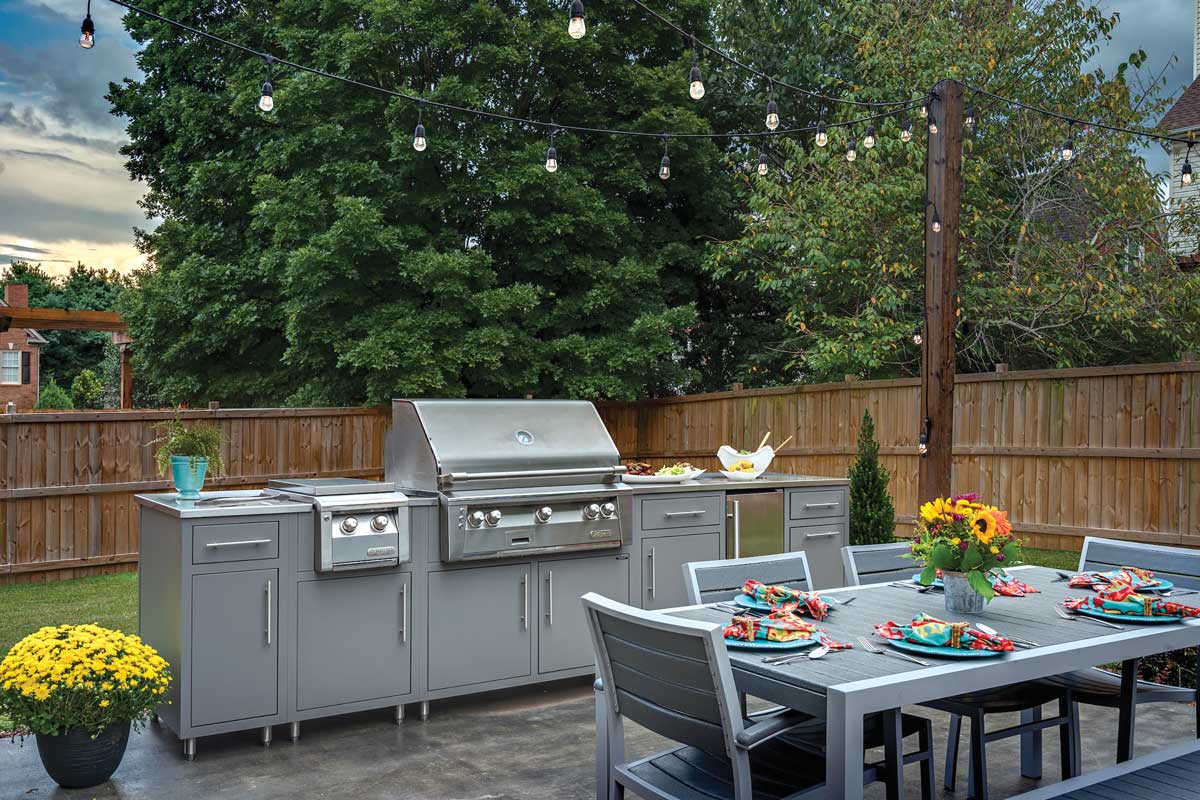 Do you work from home and want a space where you can change up your scenery during your work day and work from your patio?
You'll probably want a space with comfy seating under a covered area that creates a cooling breeze and allows you to see your screen.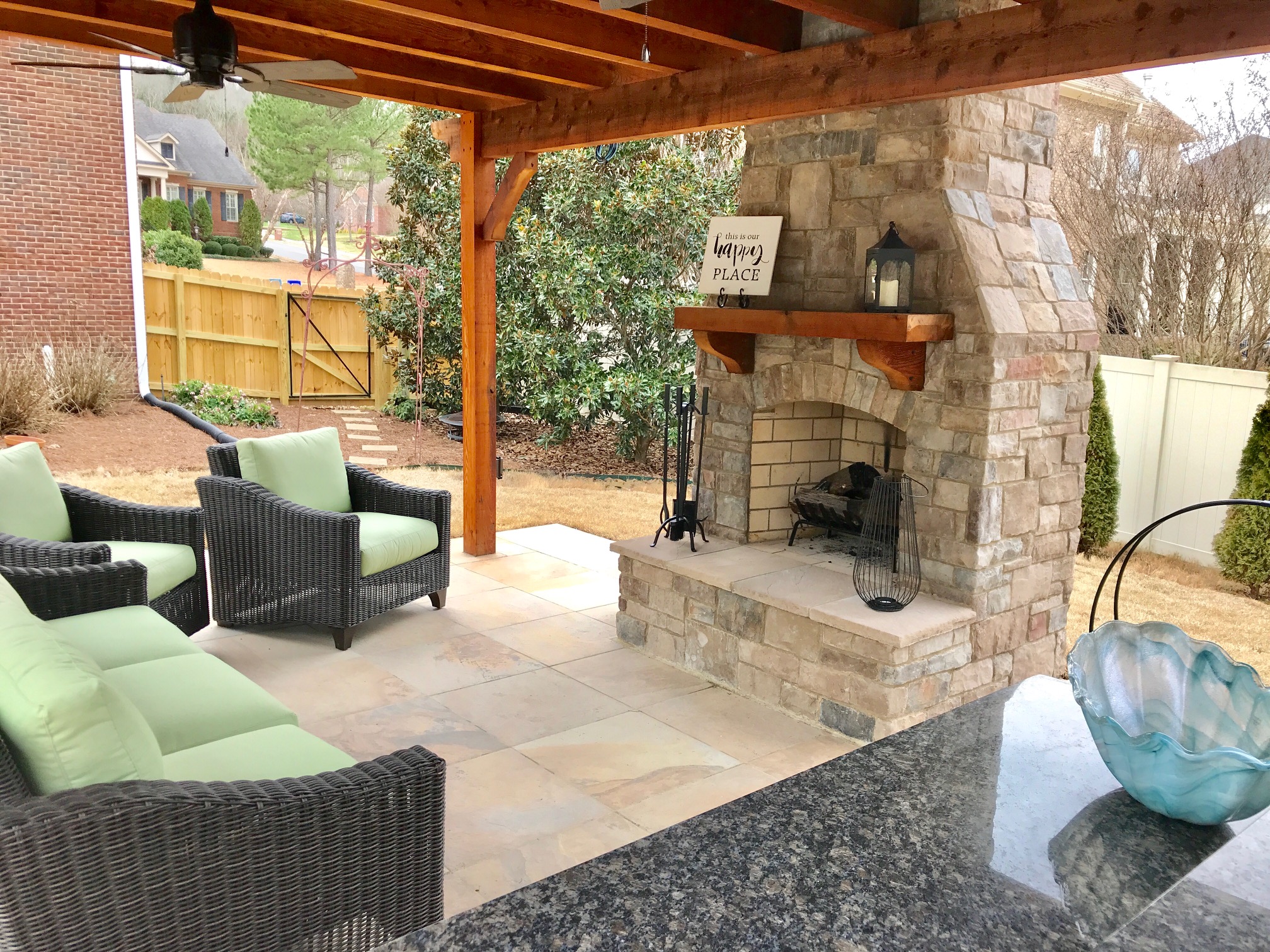 Do you have children or pets that need to be taken into account with your design?
Maybe you're looking for a space where you can calm your thoughts, relax and get closer to nature?
Implementing a water feature or pond with aquatic plants and fish can allow you to turn your backyard into a place that invites nature and wildlife in. If fish aren't your thing, a garden of wildflowers could invite lots of gorgeous butterflies and bumblebees to your yard.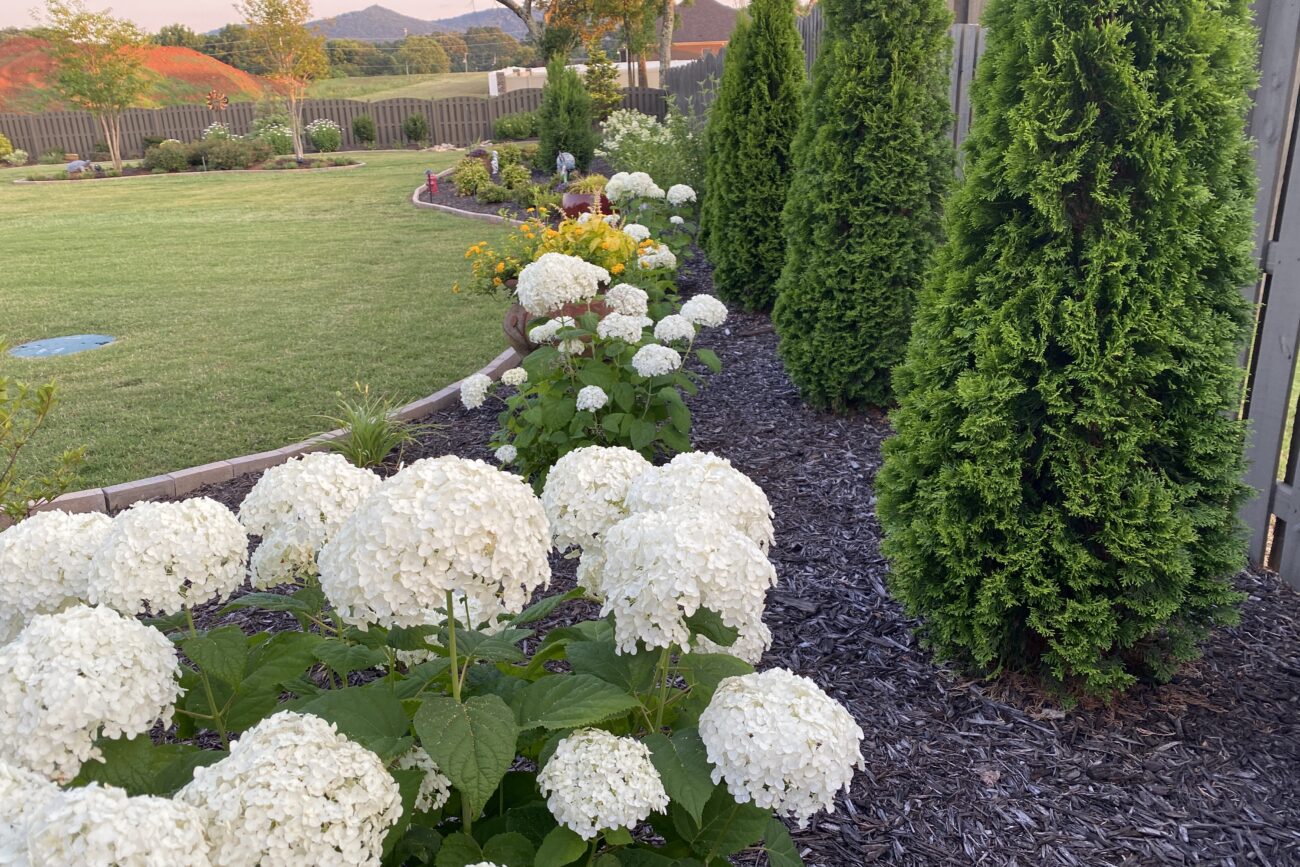 When you design a space to fit your lifestyle, that's when you'll have an outdoor area that will actually be a sanctuary and not a stressor for you and your family. It's hard to enjoy a space if the upkeep is too much.
Ultimately when dreaming up a design, you may love the look of specific plants, landscape designs, or water features, but if the maintenance doesn't fit the lifestyle of your family, it can become stressful. Perhaps you want an updated outdoor space but have zero clue which elements are best for your needs; no worries, our team has you covered!
At the Design Center at Across the Pond, we've designed hundreds of outdoor spaces and we can help you determine what will be a great fit for you based on your needs and every day routines. We work with a select group of ATP approved contractors to bring your design to life so you can have a space you love that's professionally crafted with care to last for years to come.
Stop by Across the Pond or visit our website (acrossthepond.biz) to learn more about making your patio or backyard your own outdoor oasis so you can have the perfect space to rest and recharge!

Cheerio,
Trevor Cole, Across the Pond