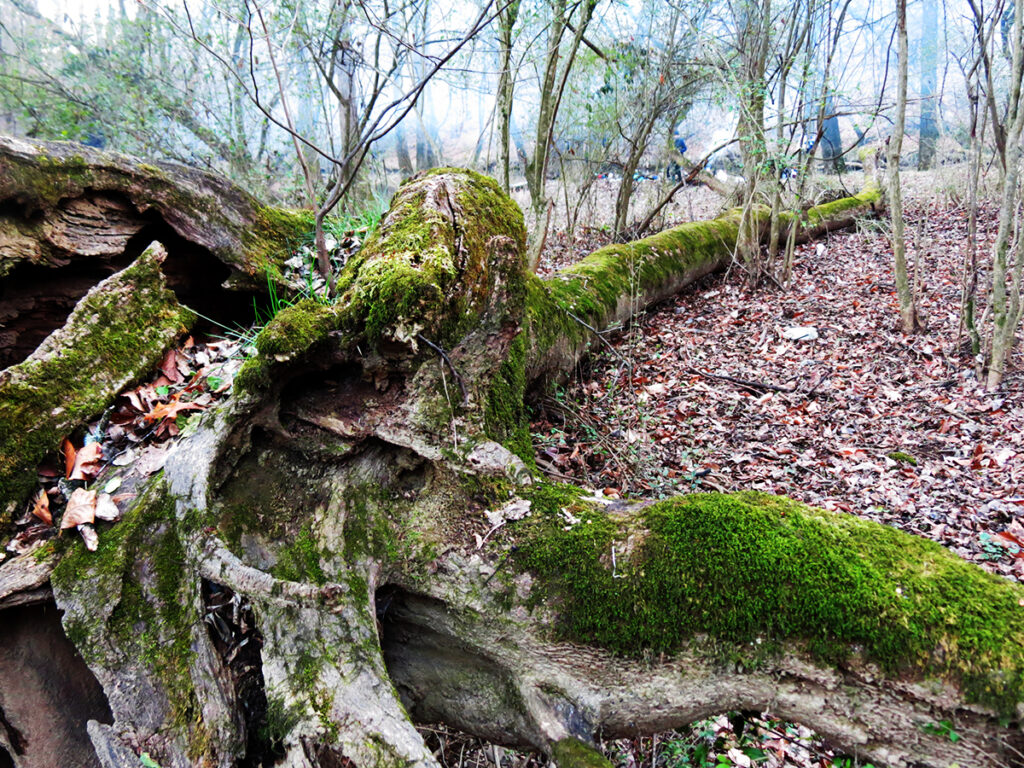 There is no doubt that 2020 has been the most unusual and alarming year that most of us have ever experienced. We have fallen into this new reality that consists of wearing masks in public, avoiding crowded places and a long list of things we can't do.
That's why it's important to take a moment for yourself and spend some time in nature to recharge your battery, refresh your spirit and inspire your creative mind. Did you know that being outdoors is scientifically proven to aid in improving many mental and physical diseases and can even mimic medications for those ailments? A Boston University doctor says a sufficient amount of vitamin D can cut the risk of catching coronavirus by 54%.
It can also improve happiness, productivity, physical fitness and allow you to have deeper connections with people. Why not make a resolution this year to have more outdoor adventures, whether it's with your kids, spouse or there's even profound healing in going alone?
Here are 5 Outdoor Experiences to consider this year, or come up with your own. Just ...
THINK OUTSIDE!
---
1. DISMALS CANYON - FRANKLIN COUNTY, AL
Dismals Canyon is a sandstone gorge near Phil Campbell in Franklin County, Alabama. Surrounded by a scenic forest that once belonged to the Chickasaw Indians. Dismals Canyon is one of only a few places where insects called dismalites can be found. Past twilight the canyon lights up with tiny bioluminescent creatures called Dismalites. These "glowworms" require a select habitat to survive and are unique to only a few places on Earth. They are "close cousins" of the rare glowworms found in Australia and New Zealand. Although Dismals will not re-open until March, go ahead and make plans to visit this hidden jewel in the spring!
---
2. HIGH FALLS STATE PARK - GERALDINE, AL
High Falls on Town Creek south of Lake Guntersville is a unique waterfall that flows through a natural bridge at its base. Approximately 35 feet high and up to 300 feet across, these majestic falls will take your breath away. I highly recommend going after a rain. It is possible to cross the pedestrian bridge and then head downstream of the dam to get a view from the bottom. The way down is very steep, but there are several ropes in place to help you get down and back up. There is also a welcome center, gift shop and pavilion to have lunch and take in the sights.
---
3. SIPSEY WILDERNESS - LAWRENCE COUNTY, AL
Wild-flowing creeks in northwestern Alabama converge to become the Sipsey River, 61 miles of which has been designated Wild and Scenic. Running below sandstone bluffs that rise 30 to 100 feet above the water, through a forest of often imposing second-growth trees and occasional small stands of virgin timber (some of the last virgin timber in the state), the Sipsey and its tributaries slice neatly through the Wilderness. Sinkholes, small caves, and scenic overlooks are plentiful. Less plentiful is the rare flattened musk turtle, an inhabitant of the Sipsey. Twelve established trails, all rated easy to moderate, crisscross the area. Several depart from the Sipsey River Recreation Area on the southern boundary, which has sanitary facilities, no developed campsites and a $3.00 recreation use fee.
---
MONTE SANO MOUNTAIN - HUNTSVILLE, AL
Monte Sano, Spanish for "mountain of health," rises more than 1,600 feet above sea level. The therapeutic benefits of Monte Sano (or "Mountain of Health" in Italian) are well documented. In the late 1800s, it was the site of Hotel Monte Sano, a health resort designed to take advantage of the higher altitude's cool, fresh air. A historic plaque now marks the original spot and remaining foundation. Atop Monte Sano Mountain, the park's 340 acres feature 14 rustic cottages, picnic areas, Japanese Garden, hiking trails, planetarium, outdoor amphitheater, country store, primitive camping area with 20 sites and RV campground with 89 sites. Monte Sano Lodge can be booked for meetings and special events. Monte Sano State Park also offers cabins and pavilion rentals, a campground and country store, and weddings and events venues.
---
THE FLINT RIVER - MADISON COUNTY, AL
The Flint is great for recreational canoe/kayaking north of Hays/Cherokee Landing. This one is my personal favorite as I enjoy kayak camping, fishing and just observing the wildlife around me. There are countless opportunities along the Flint River for an adventure. I'm still barely scraping the surface of all the areas available for kayakers/canoers and campers. Here is a link to all the put ins and take outs officially available on the Flint.
Sources: The Boston Herald