Hasselback Potatoes and Meatball Stew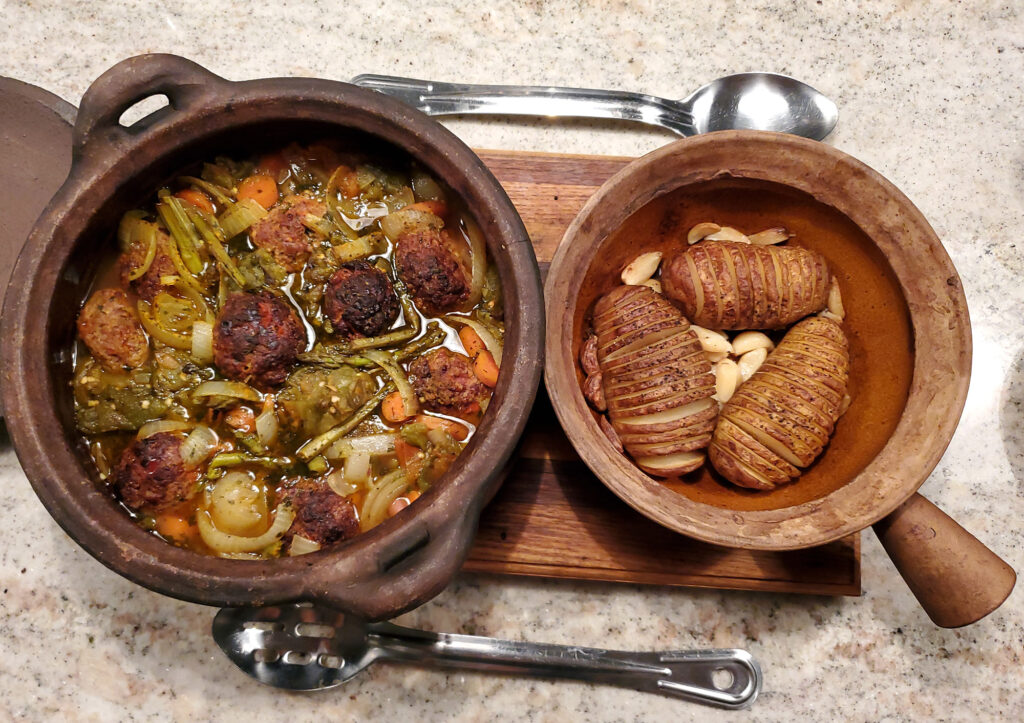 Start with a bag of pre-cooked meatballs, add cut up carrots,  onions, green chilis and smoked asparagus. Season with salt & pepper, basil, turmeric, and marjoram. Add beef stock, and cook it all in a clay pot covered with foil.
In a separate clay pot, add whole potatoes thinly sliced topped with garlic cloves, salt and pepper and olive oil.
Cooked in clay pots for 45 minutes at 450 degrees.
Remove from heat and allow to stand for 20-30 minutes before eating. This allows adequate time for another glass of wine before dinner…