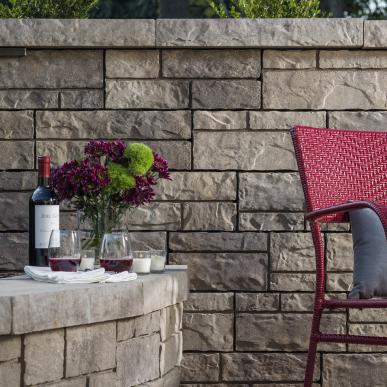 Belgard Hardscape products will help you bring your outdoor vision to life.
Belgard Hardscape offers innovate designs that will bring a uniques look to your outdoor living areas. From modern larger paver sizes with a variety of styles that mimic stone, concrete or even wood to more old world style, Across the Pond has Belgard pavers that will fit your own style perfectly.
Create a retaining wall with the look and feel of naturally stacked stones and then being able to match that look on benches, planters or kitchens. You can with Belgard's Tandem™Wall and Modular system…just two of Belgard Hardscape products.
Surround your pool with beautiful and functional pavers that coordinate with the rest of your outdoor living area. Or simply create a beautiful path outside. The versatility of Belgard's pavers is endless.
Visit Across the Pond today and see samples of Tremron Hardscapes. We also offer a fantastic design service!