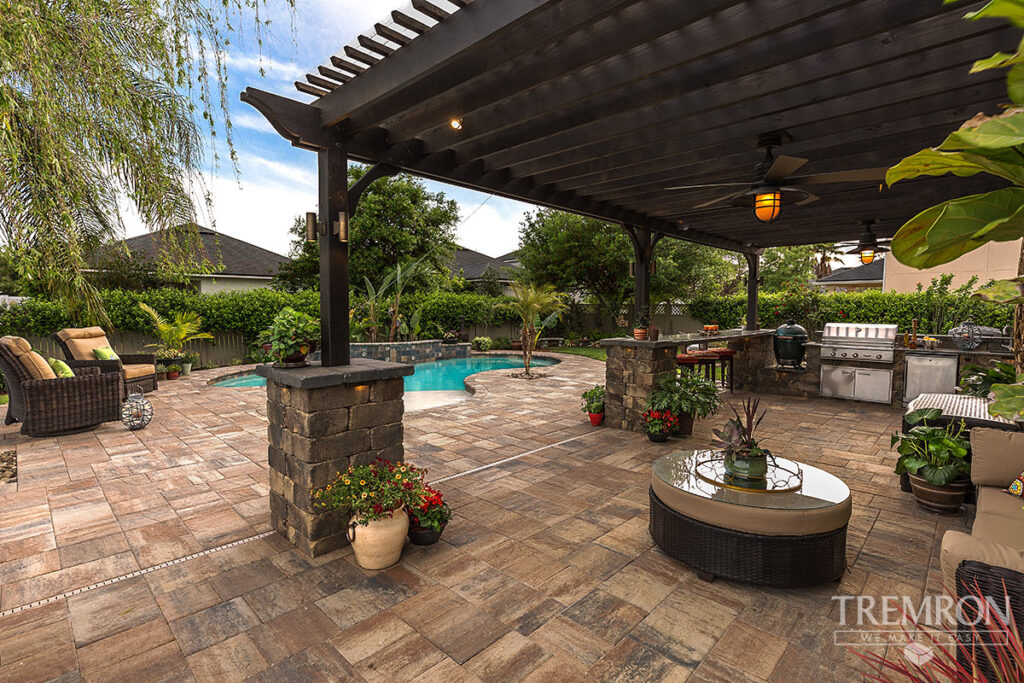 Tremron Hardscapes are inspired by nature, but created by Tremron for everlasting elegance.
Tremron Hardscapes includes a line of pavers and wall blocks are made to last, so you can create the backyard haven you've dreamed of. Patios and outdoor kitchens made with Tremron products are sure to be the highlight of any backyard.
Want to dress up your pool deck? Tremron's pavers are perfect for new construction, while the thin remodel pavers will work over existing concrete. Either way, you'll get years of reliable performance.
Fireplaces are no longer just for the interiors! You can seamlessly integrate a gorgeous fireplace into your outdoor living space with Tremron! If firepits are your thing, Tremron has  just what you need.
Tremron's Seating Wall Products create a luxurious and cozy seating option for your outdoor living spaces. The colors used for the Seating Wall products work perfectly with all Tremron's pavers so you can add on to your existing patio beautifully!
Make a powerful opening statement with a driveway made with Tremron pavers! Add the classic elegance of a European estate or the charm of a beautifully aged villa. The possibilities are endless!
Visit Across the Pond today and see samples of Tremron Hardscapes. We also offer a fantastic design service!