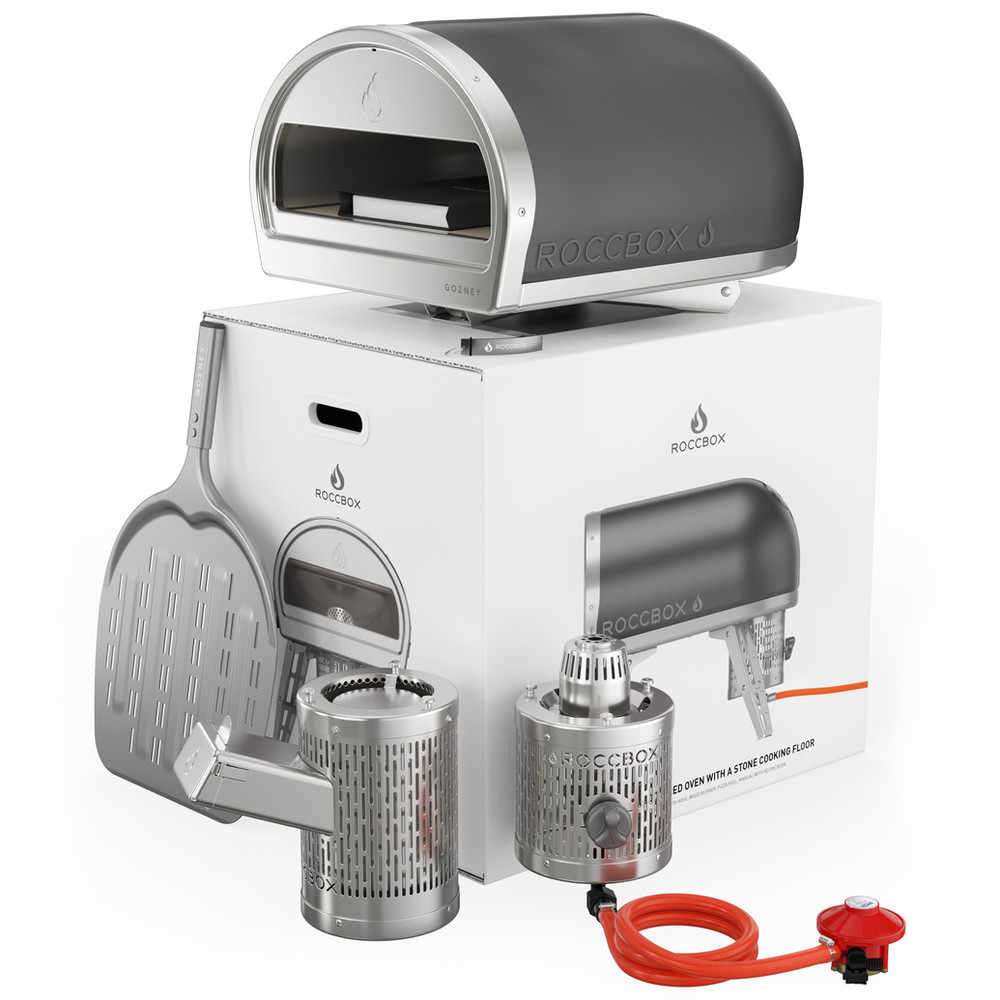 We are excited to introduce the Roccbox by Gozney. This amazing PORTABLE pizza oven is perfect for cooking pizza on your patio, tailgate party or at the lake.
Get restaurant style and quality at home!
You can choose between traditional wood-fired and gas methods with the easily detachable burnes that come in the box. But you don't even have to stick to pizza! The super fast and high heat is perfect for baking, roasting, grilling and more even more quickly than conventional cooking.
Roccbox comes with a 5-year limited warranty. It's build to last with commercial grade materials.
You'll love the recipes that comes with it to get you off to a great start! It's easy to unpack and set up, so you'll be cooking right away!