Memphis Wood Fire Grills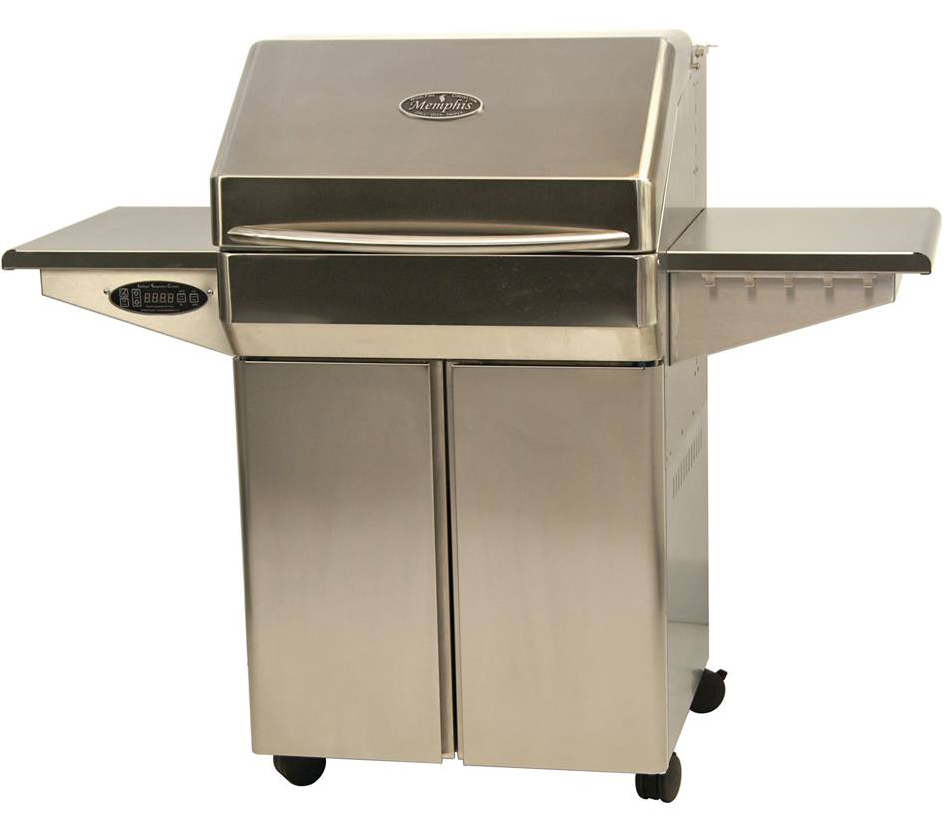 Memphis Wood Fire Grills not only help you create memorable meals, they're also jaw-droppingly easy to operate. (Please be gentle on that jaw as it hits the floor – you'll need it for the mouth-watering food you're about to create.)
Now, simply enter your grill temperature and the desired internal temperature of your food, press start, and relax. Your Memphis will take care of the rest, including:
Closely monitoring food and grill temperatures
Automatically feeding wood pellets into the grill to maintain a highly consistent temperature
Adjusting the air-to-fuel ratio automatically, controlling the convection fans and ensuring a perfectly even distribution of heat
Reducing the grill setting to warm when your food is ready, preventing overcooking
Sending you an alert on your phone to let you know that your food is cooked to perfection (you will need to setup Wi-Fi and download the app)
Memphis Wood Fire Grill is the backyard chef's secret weapon. It has you covered from pork chops to pies; from burgers to brisket to banana bread. By combining four separate cooking techniques (grilling, wood-fire searing, low-n-slow smoking, and convection baking), it is quite possibly the most versatile and flavor-enhancing device on the planet. Memphis Wood Fire Grills offer the latest in state-of-the-art technology and intelligent design. The Memphis Mobile App (iOS and Android) ensures you can monitor and adjust your grill no matter where you are—at work, on the lake, or downstairs watching the game. In addition to its Wi-Fi capabilities, the wood pellet grills are made from the most durable stainless steel on the market. No matter where you live or how you prefer to grill, you are assured to find the right Memphis Grill to fit your home. For more information click here.