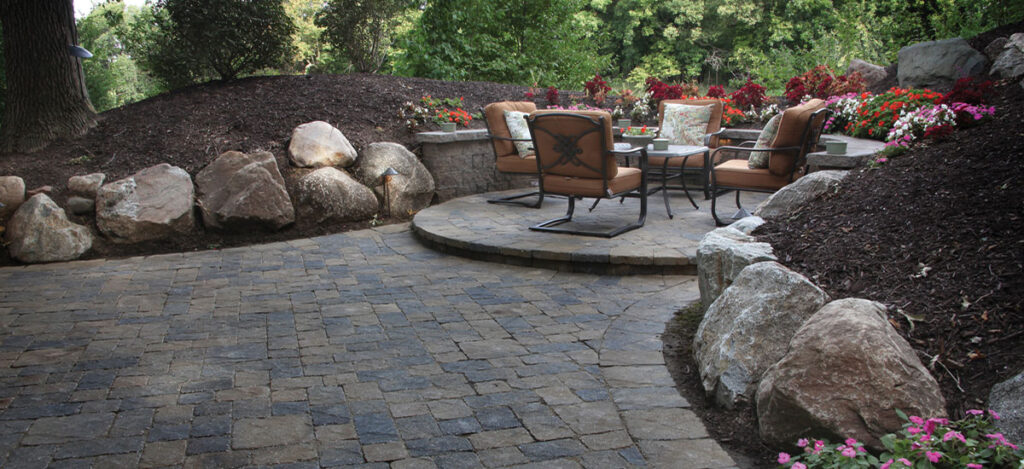 Keystone Hardscapes brings everlasting charm to your outdoor living space
Go beyond curb appeal! Do you have a vision for your patio? Do you want to create an outdoor living area that shows your style? We can help! Across the Pond is proud to carry Keystone Hardscapes, manufactured by Pavestone. You'll be amazed at the variety of pavers available, with different colors, sizes and textures.
These pavers go beyond beauty with pavers that are functional, durable as well as beautiful. Whether you want to create the perfect outdoor living space, update a patio, pave your entire driveway or build a retaining wall, you'll find the perfect solution.
Visit Across the Pond today and see samples of Keystone Hardscapes. We also offer a fantastic design service!
Here are just a few Keystone styles we carry!