FRENCH DIP SANDWICHES ON THE GRILL
This recipe is from out friends at Napoleon Grills!
INGREDIENTS

Caramelized Onions:
3 large  Spanish onions, thinly sliced
3 shallots, thinly sliced
1 clove garlic, minced
3 tbsp. butter
2 to 4 tbsp. red wine

To Serve:
6 to 8 rolls or baguette that are crisp outside and fluffy inside
Sliced swiss cheese or aged sharp cheddar 
Horseradish mayo
Directions:
Trim the beef and season. At this time, you also want to preheat your sear station (on a Napoleon Grill) to high. 
Sear the roast on all sides using your SIZZLE ZONE side burner.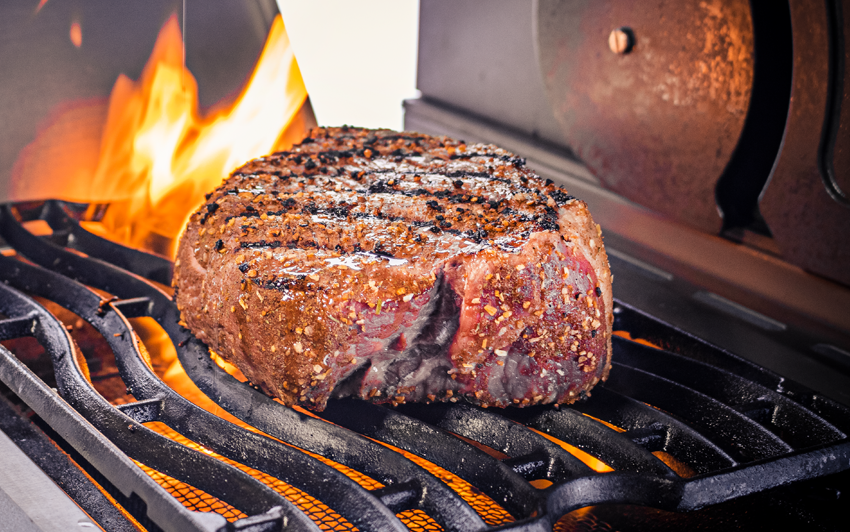 Allow the meat to cool a little before placing it into a heavy-duty zip bag. Add beef broth, wine, garlic, and bay leaf. Seal the bag almost entirely, then submerge the bagged roast into the water, using the water pressure to remove the air from the bag. Place plastic wrap over the water, or a tea towel, to prevent splashing and evaporation. Preheat your grill to 325°F. Place your roast onto a raised rack like Napoleon's PRO Stainless Steel Rib/Roast Rack and place a pan underneath. Fill the pan with the broth and wine, add the garlic and bay leaf. Roast using indirect heat for 3 to 4 hours, or until an internal temperature of about 135°F. Rest for at least 10 minutes once done.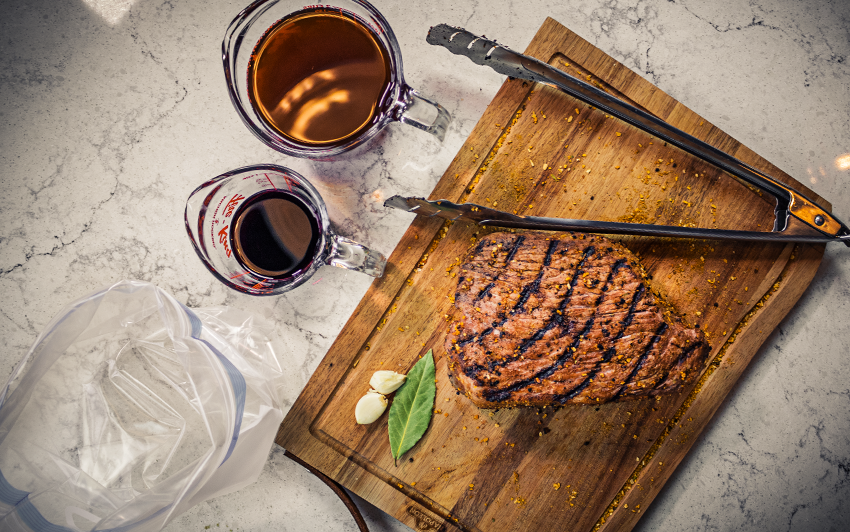 At any point, you can caramelize the onions. This process takes between 10 and 45 minutes, depending on your preference. Melt the butter over low heat and add the onions and shallots, gently cooking them until they are a deep brown color and super soft. Just before they're done, add the garlic. Remove the onions from the pan and deglaze it with 2 to 4 tbsp. of wine.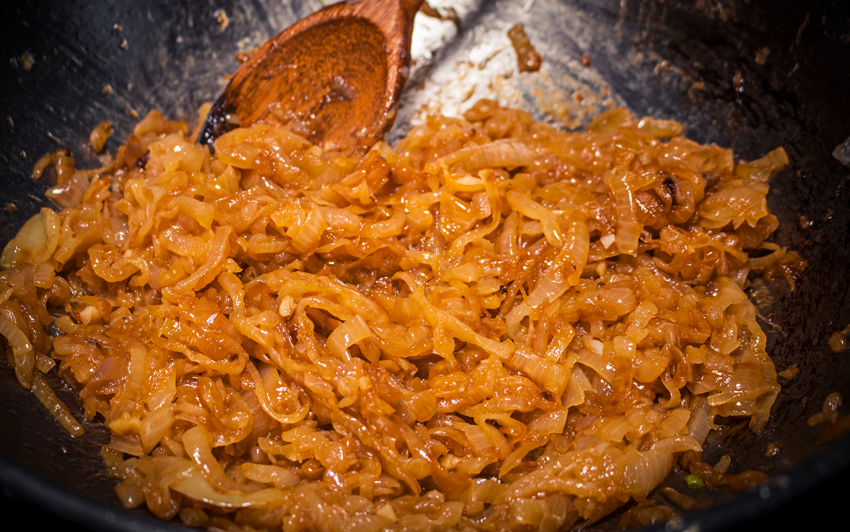 When the meat is done carefully remove it from the water bath, then the meat from the bag. Pour the juices and remaining liquid from deglazing the onions through a fine-mesh sieve. 
Preheat your sear station side burner to high once more. You should also preheat your main grill to medium-low, around 300 to 350°F using indirect heat. You can turn the SIZZLE ZONE to low and place the au jus in a saucepan to heat now if you would like.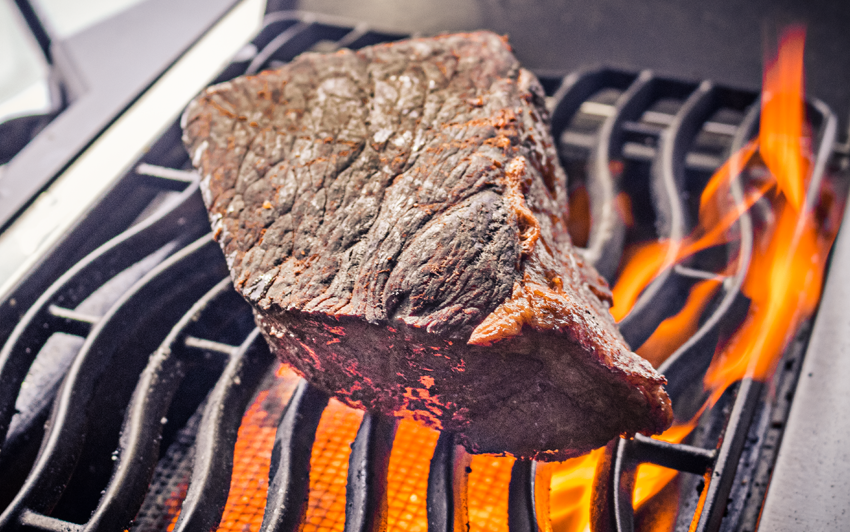 Sear the beef once more over high heat – you may need to pat it dry to get a good crust. Once seared, move the meat to a cutting board and slice super thin. 
On a baking sheet, assemble the sandwiches. Liberally spread the horseradish mayo, add a generous helping of caramelized onions, a heap of delicious meat, and top it all with thinly sliced cheese. Bake the sandwiches until the cheese has melted. Serve your amazing French Dip sandwiches with the warm au jus and your favorite sides.