Portable Hammocks On Sale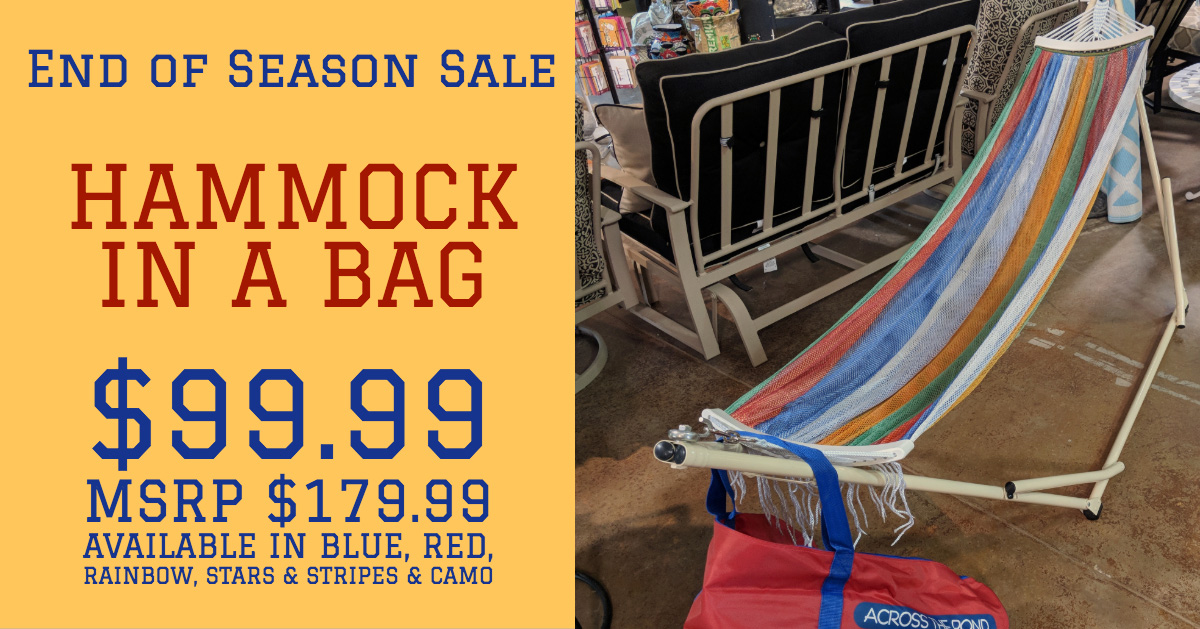 There are still HOURS and HOURS of perfect hammock time left this year! With a portable hammock, you can set up to snooze anywhere! We are pleased to offer them for $99.99 for a limited time, so don't miss out on one more hour of HAMMOCK TIME.
We think you deserve it.