Children's Miracle Network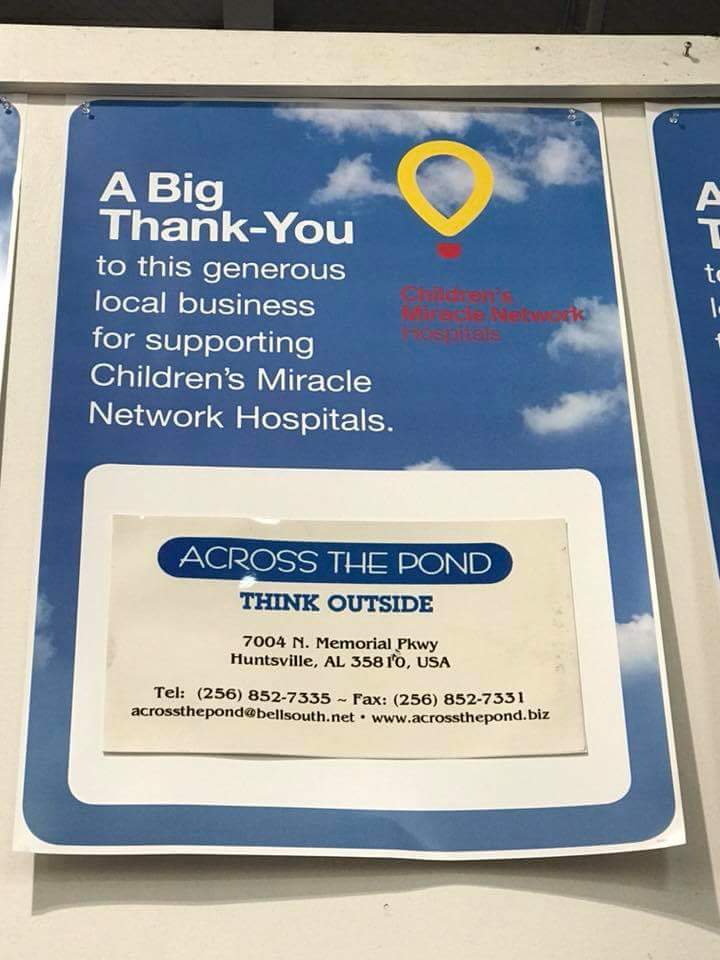 We are sponsoring an event for Rocket City Rocks:
This Saturday kicks off our month long campaign for Children's Miracle Network/Children's of Alabama/B'ham at Costco. From 11-3 we will be at Costco off of Memorial Parkway with rocks and paint for you to come and have fun.
This is for a donation of your choice with 100% of the proceeds going to CMN. Come on out and say hello and help us beat our monthly goal of $60,000.
AND, we will have Rocket City Rocks T-shirts on hand for a minimum donation of $20.00.